Below are listings of our own and our customers' replacement heifers available for private treaty sale. We hope to develop and expand on this and help our customers merchandise thousands of head of cattle. Your ranch to your new customer's ranch. Private treaty selling. It just makes sense. In the past few years this website has merchandised hundreds of thousands of dollars worth of customers' females and we are only getting started. Purchase our bulls and take advantage of this opportunity, free to our customers. Potential buyers refer to our site 12 months a year. Customers with listings report interest year round.
Mac's Marketplace isn't just limited to replacement heifers, you might also find a job posting looking for seasonal work on our ranch or a customers' ranch. It can help you market your hay or excess feed, or post an ad stating that you're looking for some. It's a service we offer to our bull customers, just let us know how you want to use it.
Listing on Mac's Marketplace is a free service we offer to our bull customers. Be sure to email, fax, or good old fashion mail us your listing. You can submit as many pictures, videos or documentation as you'd like with your listing. The more information you can provide the better. It's all in the details. Make sure to give us all of your relevant contact information and your address so customers can get a hold of you.
At M.C. Quantock "Canada's Bulls" we're in the bull business 365 days a year and we like helping our customers market their calves. Just let us know when and where you're selling your calves and we'll let our world know.

Here's an offering of 1500 calves all sired by our bulls. If you've ever wondered what a calf crop sired by these bulls can bring at the auction mart be sure to tune in Friday, September 28, 2018.

North West Cattle Company
1500 head
Friday, September 28, 2018
9:00 AM PST (10:00 AM MST)
VJV Auction Mart Dawson | Vold Jones Vold

Bid and watch live from Vold, Jones & Vold Auction Mart in Dawson Creek, BC.

You can view the auction without registering by clicking.

To register for bidding please fill out this form.

We're here to help our customers market their calves.

Call Mac Creech,
M.C Quantock "Canada's Bulls"
1-800-561-BULL
WEBPAGE UPDATED: SATURDAY, DECEMBER 9, 2017, 2:08 MST

Here is the sale order, they are expected to be going through the ring at ~2:15pm MST today.


These are the sisters of all our industry-leading hybrid bulls. SUPER BALDIES (Red Angus x Simmental) BLACK SUPER BALDIES (Black Angus x Simmental) SUPER GUPPIES (Red Angus/Black Angus x Gelbvieh). Nowhere else can you buy true first generation F-1 crossbreds produced from our purebred cows and the best Fleckvieh Simmental and Gelbvieh bulls money can buy. One third are big older "30 Month" extra age heifers. Maximum hybrid vigor and uniformity. These heifers are the real deal and what you really need. They're bred to our reliable calving ease red and black angus bulls for a trouble-free first calf April calvers. Groups of half-sisters "one-iron" unique genetics. The heifers are on a complete herd health program – Bovishield Gold

-Big-Bodied fleshy Red Angus x Simmental Heifers.

-Sired by Fleckvieh Simmental bulls.

-Powerful black Baldies.

-Milk… and lots of it. Red Angus x Gelbvieh

-Red/Black Angus X Gelbvieh "Super Guppies"

-Every hybrid replacement heifer sells / none retained!

They'll be in the Bred Heifer Sale at North Central Livestock Exchange in Vermilion, Alberta on December 9, 2017. The sale starts at 12:00 noon.

2017 Bred Heifers For Sale in Alberta | NCL Vermilion from MC Quantock "Canada's Bulls" on Vimeo.

North Central Livestock Exchange Inc in Vermilion

The sale will also be broadcast live online via DLMS for online bidding. www.dlms.ca
150 Commercial Bred Heifers For Sale:
Red Angus x Simmental "Super Baldie Bred Heifers"
Black Angus x Simmental "Black Super Baldie Bred Heifers"
Red Angus x Gelbvieh "Super Guppie Bred Heifers"
Black Angus x Gelbvieh "Black Super Guppie Bred Heifers"
Hereford x Simmental "H-2 Bred Heifers"
For details contact:
Mac Creech
M.C. Quantock Livestock
(780) 875 – 8167
1 – 800 – 561 – BULL (2855)
mcquantock@hotmail.com
or
Jim Pulyk
Manager at North Central Livestock Exchange Vermilion
(780) 853 – 0626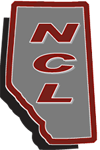 To View the Sale Live Online

If you're not already registered to view or buy online go to http://www.dlms.ca/account/register
For approval to bid on upcoming sales bidders must contact DLMS – 780 – 554 – 4939.